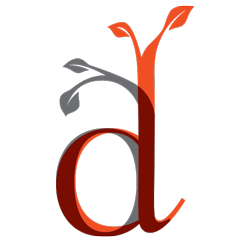 WELCOME TO
Darling Acres Landscaping
Darling Acres Landscaping
Darling Acres Landscaping is a full service landscaping company located in Ennismore Ontario. We service residential and commercial clients in Peterborough, City of Kawartha Lakes, Peterborough County and surrounding areas.
With more than 15 years in the landscape industry, Rod Darling offers expertise, knowledge and a personal touch to every project. He founded Darling Acres Landscaping in 2012 and named it after his family owned dairy farm. Rod's philosophy of hard work, high quality workmanship, dedicated employees, superior customer service and completing projects on time and on budget has helped strengthen his already solid reputation.
If excellence in landscaping is what you desire, give Rod a call and he will be happy to serve you. We are dedicated to making our clients feel confident and safe in their choice of landscaper.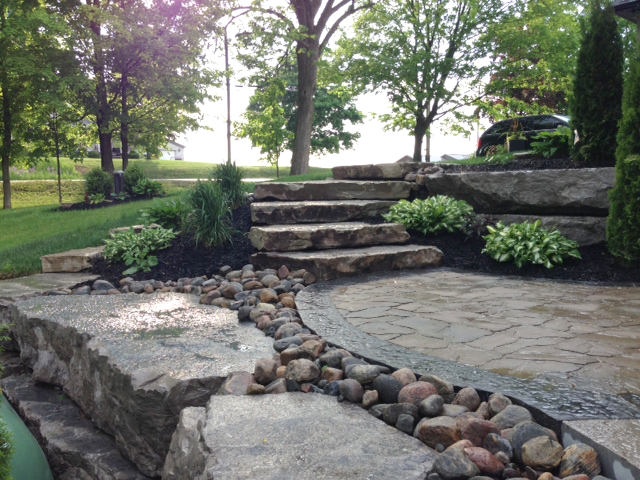 Interlocking and Natural Stones
With an infinite selection of pre-cast products we are able to provide our clients with an impressive array of possibilities. Natural stone can be utilized in many ways with its diverse textures, shapes and natural elegance. As our client you will see how creative we can be.
Retaining Walls,
Steps and Pillars
Whether it's creating access up a slope with steps or levelling it off with a retaining wall we are able to provide our clients with an impressive array of possibilities.
Whether a pond, pondless waterfall or bubbling rock. Make a powerful statement in your landscape. Water adds a relaxing, soothing element to any landscape.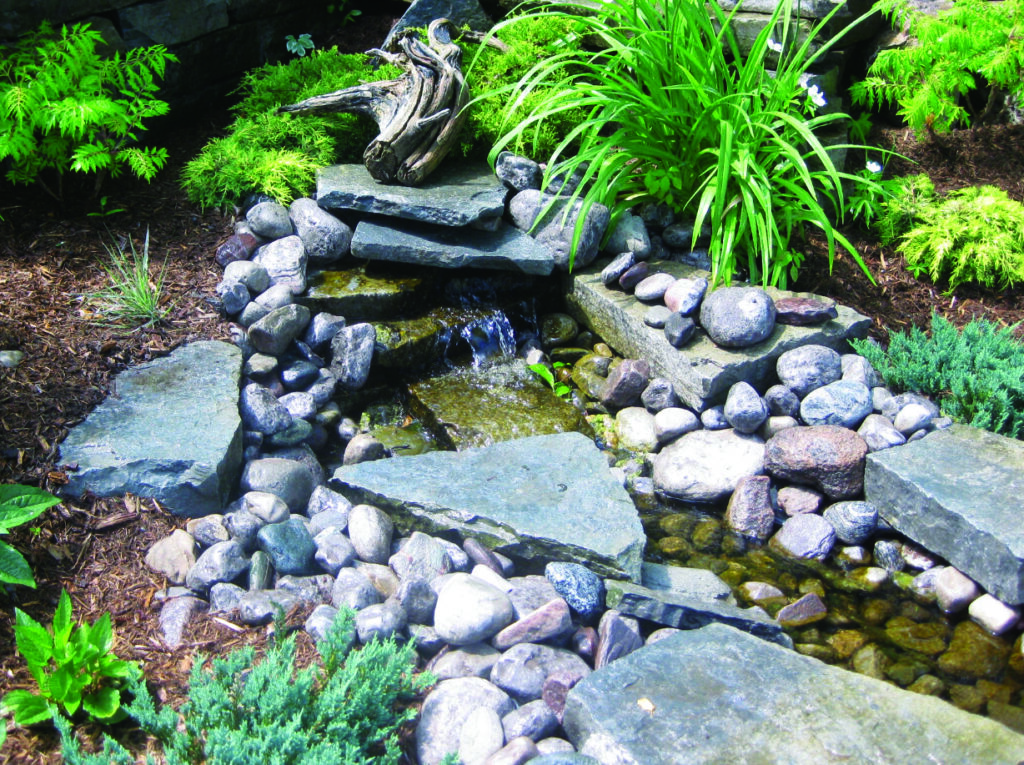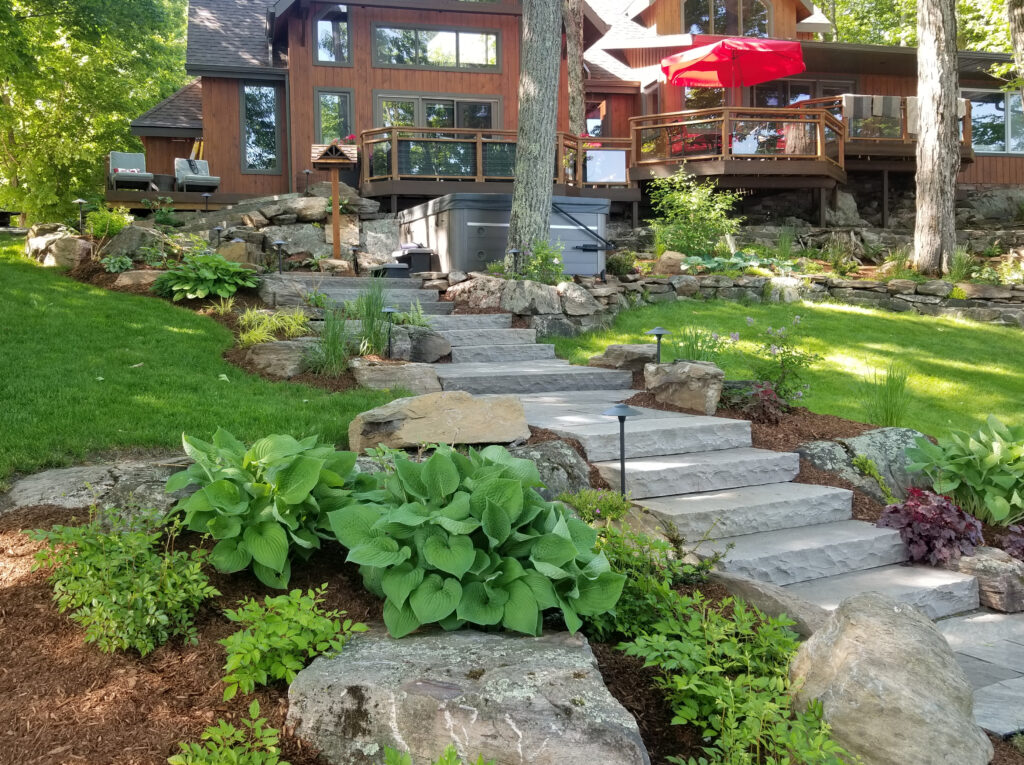 Designing a plant bed can feel like climbing a mountain. Let us use our design principles and expertise and create a plant bed you have always desired.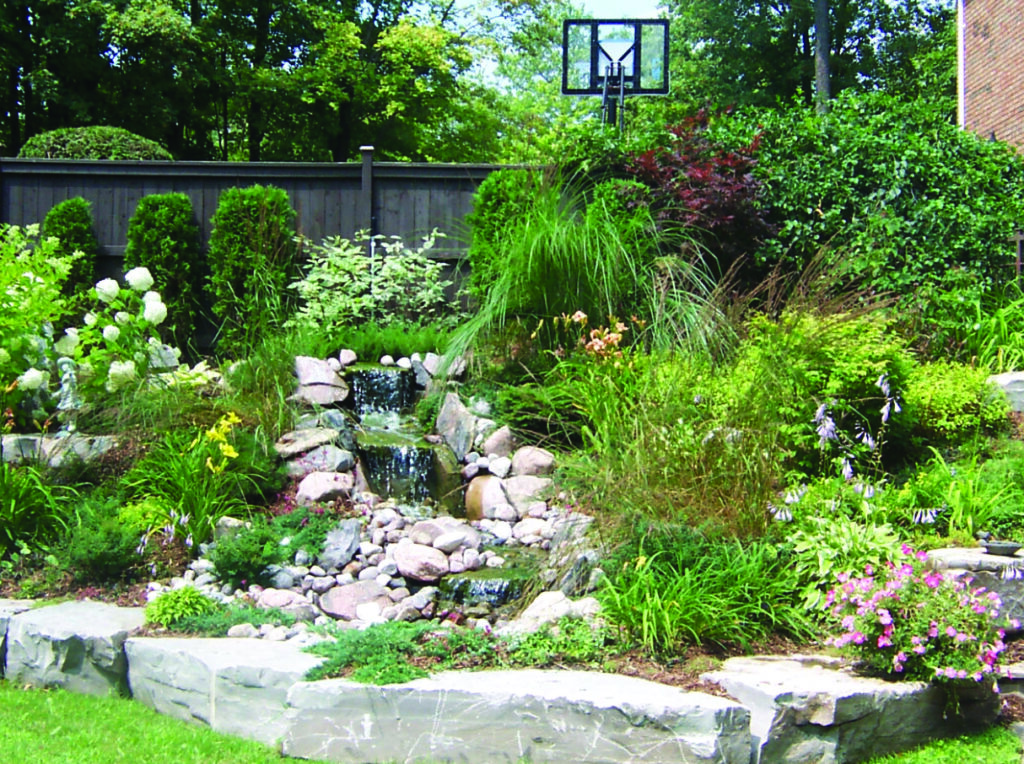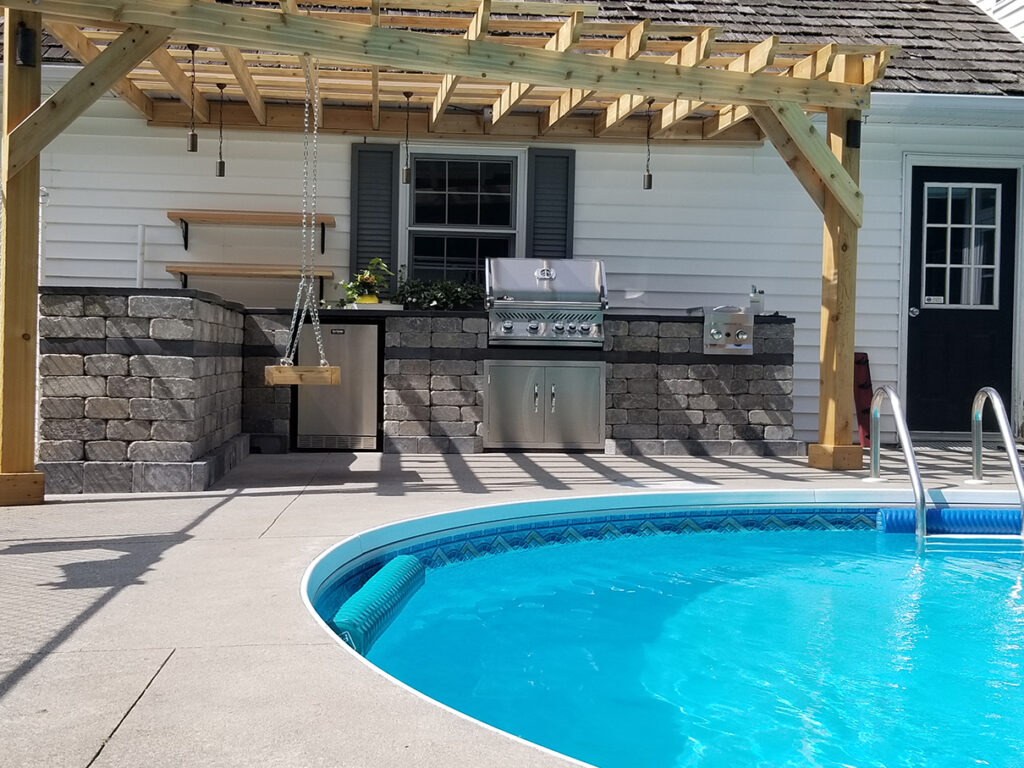 From patios to outdoor kitchens, fire pits to fireplaces, pre-cast stone truly are one of the most versatile landscape products. Let us create you a stylish, trendy and durable outdoor living space.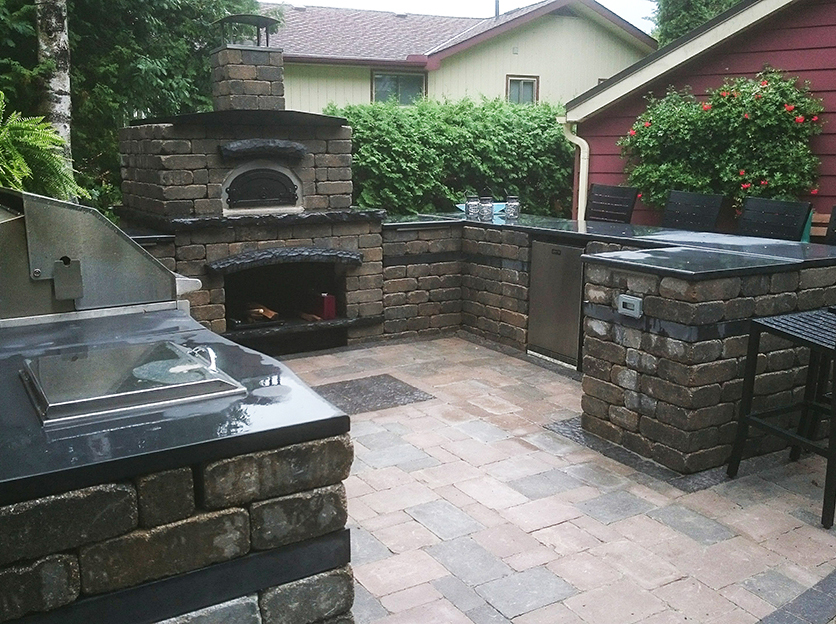 To get a better sense of our landscaping capabilities, Darling Acres Landscaping encourages our prospective clients to take a few moments and view some examples of our work in the various project galleries. Our galleries have been split into various topics to allow for more focused browsing.
Read these do-it-yourself tips to better prepare yourself to conquer your yard on your own or to better prepare yourself and have a positive experience if hiring a landscape professional.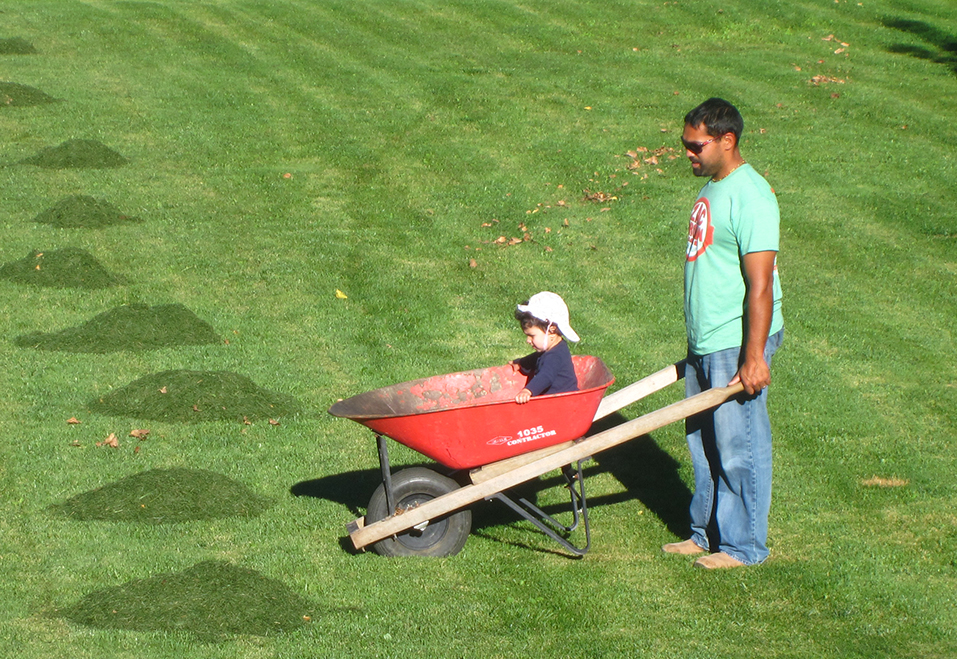 Some landscape tasks may cost less than you think, some may cost more. To figure out what fits into your budget, ask a landscape contractor to break down an overall plan by section and price so that you can evaluate what you can and can't afford
Use the Ontario One Call to locate underground infrastructure before you dig.
Contact Centre: 1-800-400-2255
Website: www.on1call.com
There is no such thing as a maintenance free garden, however, there are a few things that you can do to create a low maintenance garden.
Mulch – mulch has three main benefits, the first is that it keeps weeds under control in the garden. it will not prevent weeds from growing but will minimize their germination. Secondly Mulch will keep the sun from baking the soil. Making for easy removal of weeds (along with their roots) and also allowing water to penetrate the soil deeper and quicker. the third benefit to mulch is that it significantly reduces evaporation which means your plants will have a better chance of getting more water.
Irrigation – not only is consistent watering good for your plants, but it is also a hindrance to weeds. Weeds thrive in hot/dry conditions. Most plants thrive with more water. Also wet/loose soils are generally easier for the roots of your plants to grow through.
More plant material – although this may be additional costs, adding more plants to your garden will decrease weeds. Simply because it is more competition for the weeds. Less sunlight for the weeds = less weeds.
To request a quote or for more information, contact us by email or phone.
E-mail
Phone
705-933-4396
Address
Ennismore ON, K0L 1T0